Hair Services
Our master stylists and color technicians provide their clients with exceptional service. Decades of experience as well as continued classes in the latest techniques make it possible for our stylists to provide their clients with a wide range of classic services as well as the latest trends.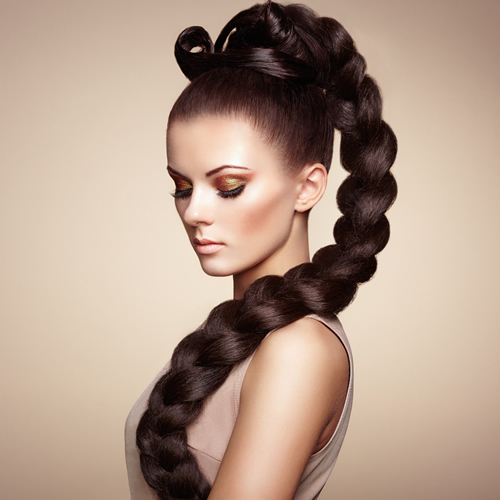 Our stylists provide excellent cut & styles for men & women as well as children and teens. They will take the time to discuss the condition of your hair, review any style photographs you may bring and design a custom plan for your hair.
There are many factors that go into hair design including length, texture, previous chemical processing, expected maintenance as well as lifestyle, environment and the amount of time you wish to spend on your hair each day.
Our master color technicians can add dimension, shine, color, brilliance and more. Subtle, natural two-color weave and blend the gray? No problem. Chunky highlights, ombre or wild vivid color? We can do that too!
We use Matrix SOCOLOR, Prizms Plus, Color Sync, Provana and Redken Color Gels to create gorgeous color, cover or blend gray and add spectacular highlights. We also offer the latest color trends such as ombre, accent color or peek-a-boo color.
Pricing
Hair Cutting Services
Woman's Cut and Style            $35 – $40
Men's Cut                                    $20
Child's Cut                                   $15
Hair Specialty Services
Shampoo & Style                       $25
Brazilian Blowout                      $175
Hair Color Services
Full Color                                     $65
Color Regrowth                          $55
Highlights
Full                                               $85
Partial                                          $65
Bleach and Tone                          $90
Consultations
GREAT LENGTHS Extentions
Special Event Style
Color Correction
Maybe you'd like a little MORE hair? Try Great Lengths Hair Extensions.
There is no cost for hair consults. We encourage new clients to book a brief hair consult prior to chemical services, color correction, Great Lengths Hair Extensions and straightening treatments.
**Prices may vary based on thickness and length.